[Company Profile]



JoyfulBags Manufactory is an experienced manufacturer of ladies handbags with a dedication to creativity and quality.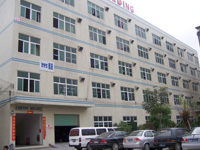 Our handbags are made of a variety of materials including genuine leather, PU, canvas and polyester. Our website is an online showcase of the latest designs: www.joyfulbag.net. We will keep on updating our website to present the most joyful side of handbags!

If you have any new designs to develop, you are most welcome to contact us for quotation and further logistics. It is our ultimate goal to fulfill every customer request and expectation with quality craftsmanship and reasonable price point.

Look forward to collaborating with your company in the near future.



ICP 08023185 Copyright &copy 2012 Joyfulbags Manufactory All Rights Reserved.